Thinkinetic, a leader in 3D animation software development, has recently released Pulldownit 5.5 for Maya. This new release brings a host of new features and enhancements to the popular dynamic simulation plugin for Autodesk Maya.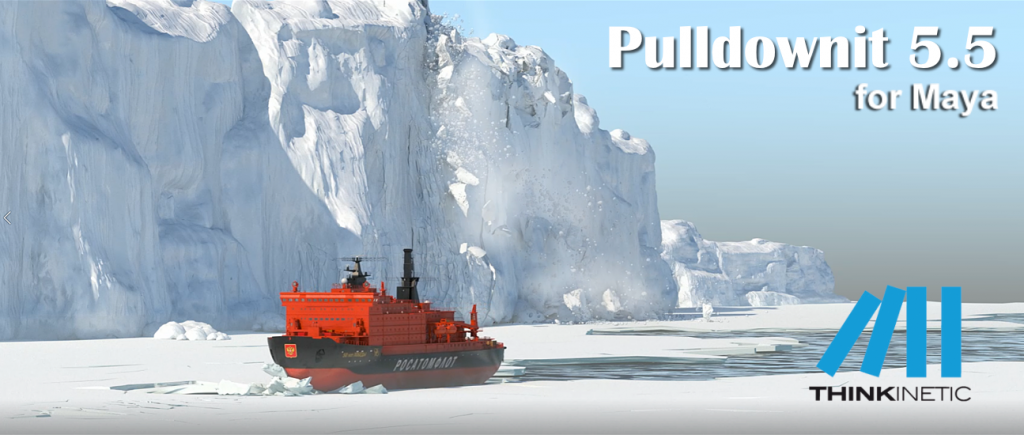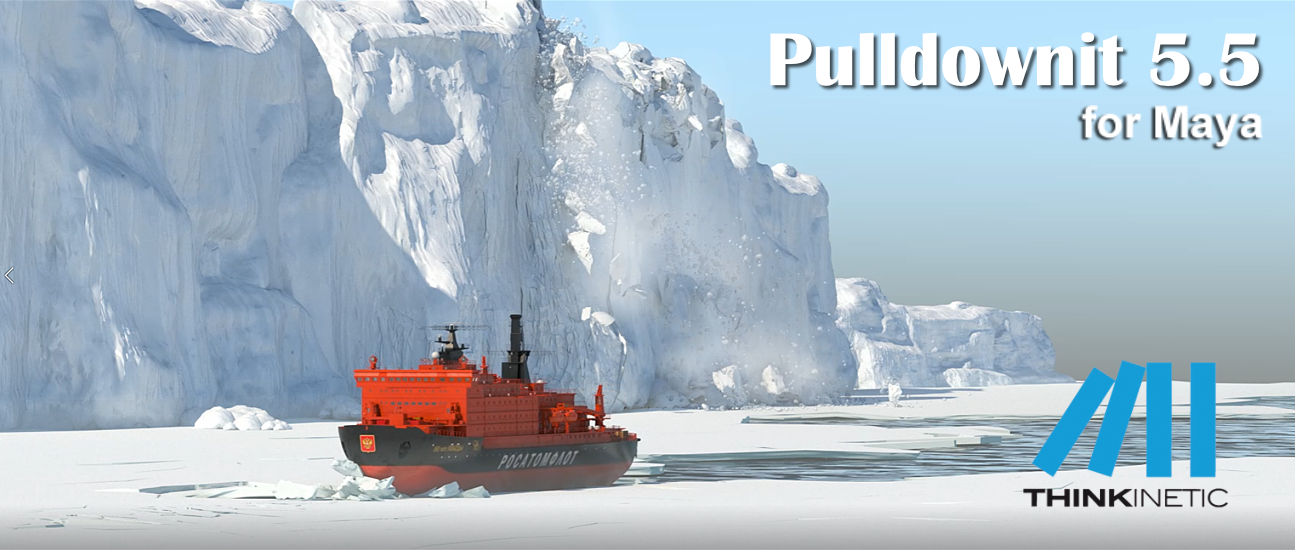 One of the biggest updates in Pulldownit 5.5 is the addition of support for GPU rendering. With the integration of GPU rendering, users can expect a significant improvement in simulation speed, making it possible to run even the most complex simulations in a fraction of the time compared to using only CPU rendering.
New in Pulldownit 5.5 for Maya
Another exciting feature in Pulldownit 5.5 is the integration with render farms. This integration allows users to easily send their simulations to a network of powerful render nodes, speeding up the simulation and rendering process. This is especially beneficial for large-scale animation projects where simulations can take a long time to run on a single workstation.
The new version of Pulldownit also includes a range of other improvements, such as improved collision handling, new fracturing tools, and a new interface for controlling particle emissions. The new fracturing tools allow users to create complex and detailed fracture patterns, making it easier to create realistic shattering and breaking effects in their animations.
In addition, Pulldownit 5.5 also comes with a range of new presets and templates that users can utilize in their projects. These presets and templates can be used to create a range of effects, from simple debris falling to complex shattering effects.
In conclusion, Pulldownit 5.5 for Maya is a must-have for any animation artist looking to create dynamic and realistic simulations in Autodesk Maya. With the integration of GPU rendering and render farm support, this new release significantly improves the speed and efficiency of simulation and rendering processes, making it easier for artists to bring their creative visions to life.
Pulldownit as know as a dynamic plugin. It catches the geometry from the viewports and computes the final result as animation keys. It allows to reset the simulation and start again as many as needed also tweaking parameters and resume simulation at any frame, in addition animated objects and characters are able to interact with the simulated ones.
Rendering service of 3S Cloud Render Farm
3S Cloud Render Farm is a professional render farm service that provides top-notch rendering solutions for artists and studios. The platform utilizes state-of-the-art technology to ensure the highest level of security for users' projects and data. With 24/7 support available, users can be assured that any technical issues or concerns will be promptly addressed and resolved. The focus on security and support make 3S Cloud Render Farm a reliable and trustworthy option for rendering needs.