The Houdini Engine for 3ds Max plug-in brings Houdini's procedural workflows into 3ds Max. It allows for interactive control of asset parameters and supports 3ds Max GPU rendering into Houdini. The Houdini Engine plug-in brings procedural workflows to 3ds Max via Houdini Digital Assets. Assets can be controll inside 3ds Max and support input from 3ds Max. This article gives an overview of GPU Cloud Render Service for Houdini Engine in 3ds Max.
Overview
Houdini Digital Assets can be share with other artists after being create from networks of nodes in Houdini. When using the Houdini Engine, these assets can be imported into 3ds Max with procedural controls.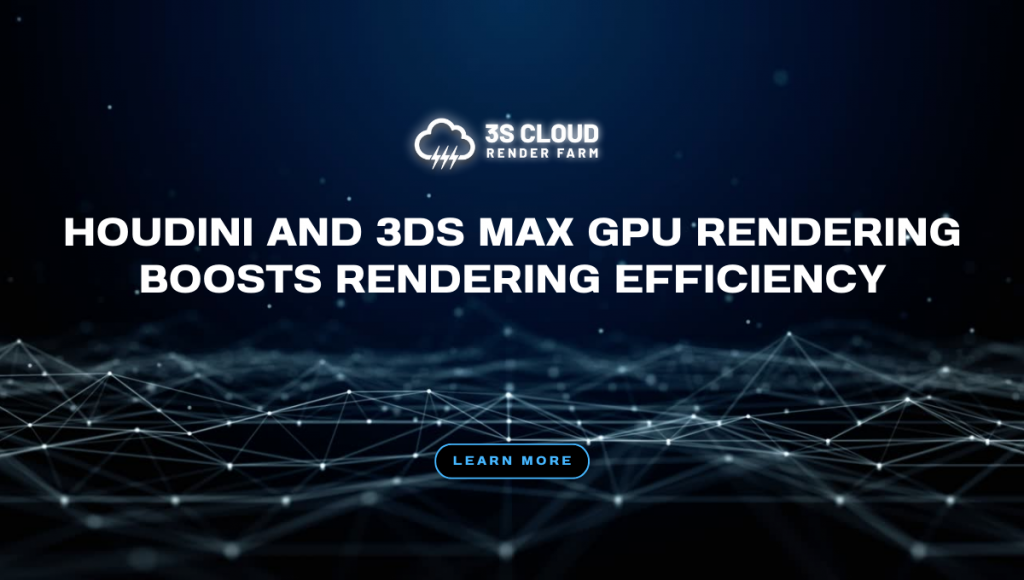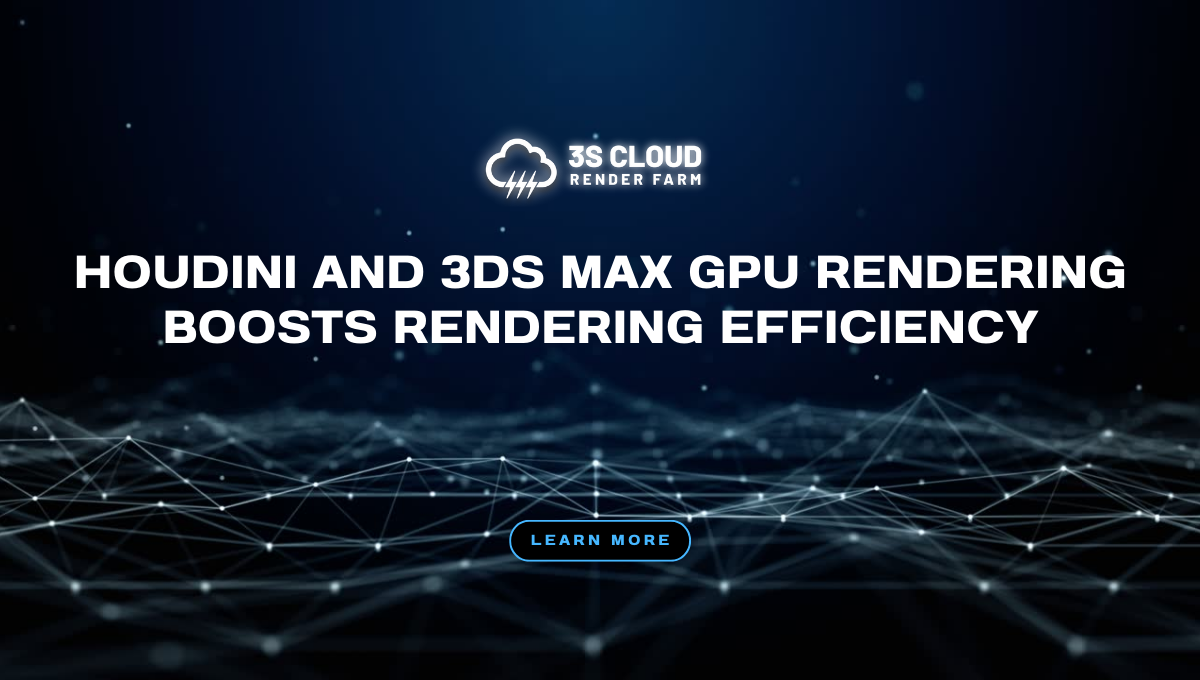 Once in 3ds Max, the assets can be further modified and rendered as part of a larger scene. Any parameter changes to the asset will result in a "cook" of the network of nodes using the Houdini Engine, with the output being publish to 3ds Max. Besides, this workflow allows for the seamless integration of Houdini Digital Assets into a 3ds Max pipeline.
To get started with Houdini Engine for 3ds Max, follow the steps below:
Install
To use the Houdini Engine in 3ds Max, start by installing the Houdini Engine for 3ds Max plug-in, which is bundled with the Houdini installer. During the installation process, choose the Houdini Engine for 3ds Max component, and the plug-in will be automatically install in any support version of 3ds Max. Once the installation is finished, you can easily access the plug-in within 3ds Max and start using Houdini Digital Assets with procedural controls.
Update plugin
To update the plugin, follow the same steps as installing it. Install the desire Houdini version and ensure that the Houdini Engine for 3ds Max component is select. Moreover, the new version will automatically replace the currently installed plugin.
Checking the Installation
Once the plugin is installed or updated, open 3ds Max to check if the Houdini Engine menu appears. If it does, select it and go to the "Version Information" panel to verify that the correct Houdini Engine version is being use. Besides, this panel should display the version of Houdini that was install or update.
Load an asset
Go to the "Load Assets" tab, click the browse button ("…") to choose the Houdini Digital Asset (HDA) file you want to load. Once the asset is select, click the "Load Asset" button to load it. If the asset loads successfully, it will be display in the "Loaded Houdini Digital Assets" list.
Houdini Engine System Requirement
Operating System
Windows
Firstly, Windows 11 (64bit)
Windows 10 (64 bit)
Windows 8.1 (64 bit)
Finally, Windows 8 (64 bit)
macOS
Requires 64-bit Intel-based or Apple Silicon Mac with macOS 10.15 and higher
Note: on an M1 mac it is NOT support yet but a technical preview is now available
Linux
Ubuntu 18.04+ LTS (64-bit)
Debian 10.0+ (64-bit)
RHEL 7+ (64-bit)
Fedora 28+ (64-bit)
Open SUSE 15+ (64-bit)
CentOS 7+ (64-bit)
Mint 19.3+ (64-bit)
Pop! 20.04 LTS
Memory
4 GB required
12 GB or higher recommended and 64GB strongly recommended for fluid simulations
Processor
Intel or AMD x64 CPU with SSE 4.2 required. Houdini 19.5 will not run on a system with an instruction set lower than SSE 4.2.
Disk Space
4.5 GB required for installation
Graphics Cards
A GL4.0 compliant graphics card is require. GL3.3 cards will have missing features and lower GL versions will not run Houdini 19.5 at all.
4GB VRAM or more is require. Less than this can result in display errors such as blank windows. High DPI displays (4K, 5K) or multiple monitors require a minimum of 4GB.
Graphics card must support OpenCL version 1.2.
3S Cloud Render Farm – Cloud Rendering Solution 3ds Max GPU rendering for Houdini
3S Cloud Render Farm is a cloud-based rendering solution designed specifically for Houdini and 3ds Max. With its powerful cloud computing infrastructure, 3S Cloud Render Farm offers artists and studios the ability to render complex scenes quickly and efficiently.
By offloading the rendering process to the cloud, artists can continue working on their projects without having to worry about the limitations of local hardware. Moreover, with an intuitive web-based interface and flexible pricing plans, 3S Cloud Render Farm makes it easy and affordable for artists to access high-quality cloud rendering services.