In the world of 3D rendering and animation, efficiency and cost-effectiveness are crucial. That's where 3S Cloud Render Farm comes into play. With its cutting-edge technology and a commitment to customer satisfaction, 3S offers a range of free features that set it apart from the competition.
Free Trial: Experience 3S Services at No Cost
The first impressive free feature of 3S Cloud Render Farm is its Free Trial. Imagine getting a taste of 3S's powerful rendering services without spending a dime! This Free Trial allows users to explore the various services and features that 3S offers, all without requiring any upfront payment. It's a risk-free opportunity to see how 3S can enhance your 3D rendering workflow.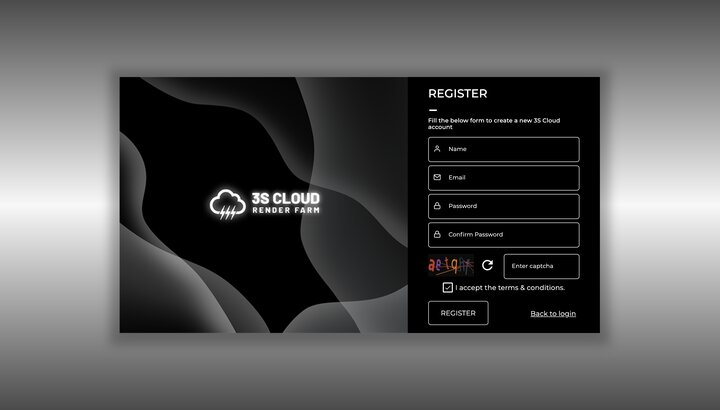 During the Free Trial, users can harness the full potential of 3S. This feature enables artists, designers, and studios to test the platform's capabilities and ensure it meets their specific needs before making any financial commitment. Register here to try out the free trial!
Preview Render: Visualize Your Creations Before Committing
Another valuable free feature of 3S Cloud Render Farm is the Preview Render option. This feature enables users to take a sneak peek at their rendered image in a smaller size, all without incurring additional costs. It's a valuable tool for artists and creators who want to ensure their work is just right before proceeding with the final rendering.
The Preview Render feature allows users to check their artwork for any imperfections or adjustments needed, saving both time and money in the long run. With 3S, you can fine-tune your projects with confidence, knowing you're getting exactly what you envisioned. Utilize the Preview Render Feature right now!
24/7 Technical Support: Round-the-Clock Assistance
3S Cloud Render Farm is committed to delivering the best user experience, and that includes providing exceptional support whenever you need it. The 24/7 Technical Support is available around the clock, ensuring that users receive assistance and guidance at any hour of the day or night.
Whether you encounter technical issues, have questions about the platform, or need help optimizing your rendering settings, the 3S support team is there to help. This level of support is crucial for professionals and studios working on tight deadlines and demanding projects.
Promotion Program: Discounts for Everyone
To make 3D rendering even more accessible and affordable, 3S Cloud Render Farm offers a Promotion Program that benefits a wide range of users:
– Academy and Students: Aspiring artists and students can enjoy a generous 25% discount on 3S services. This helps young talents access professional rendering resources without breaking the bank.
– Partners: For those in partnerships with 3S, a 20% discount awaits, making it even more enticing to collaborate and benefit from the platform's capabilities.
– Monthly Discounts: 3S also provides valuable monthly discounts, giving users the opportunity to save on their rendering expenses over time. These discounts can make a significant difference for studios and professionals who render frequently.
With these features, 3S Cloud Render Farm is revolutionizing the 3D rendering industry, offering affordability, accessibility, and peace of mind to creators of all levels. Whether you're a student, a professional, or a seasoned studio, 3S is here to elevate your 3D rendering experience without emptying your wallet. Try it today and discover the future of rendering with 3S Cloud Render Farm.