Student Pricing Promotion with a bonus up to 20%. 3S's promotion is exclusively for students in individual or group.
Student Pricing for Individual
To get a 15% additional bonus on all recharges, please follow the following guidelines: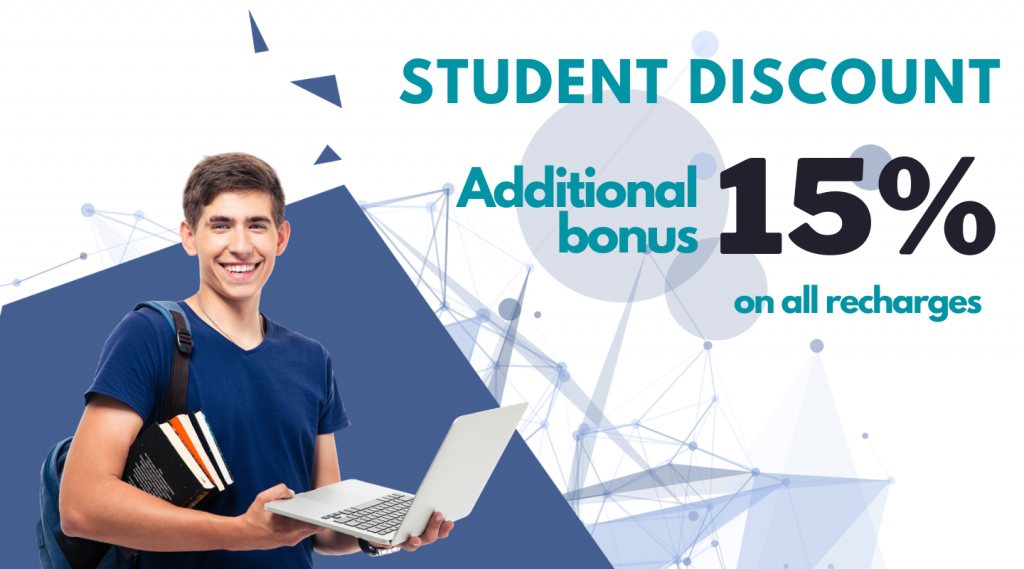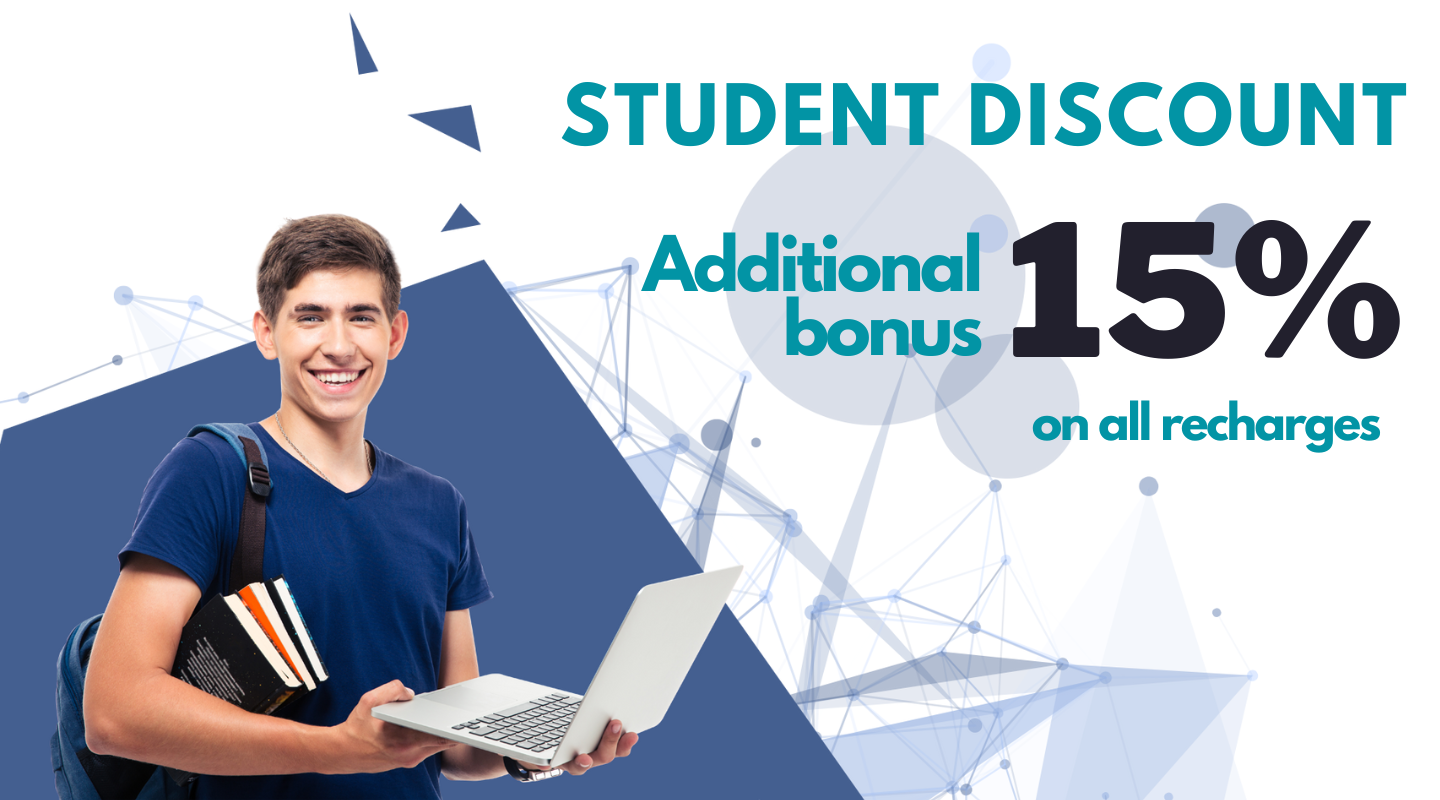 Register with your .edu email
Send us an email, attached with the double-sided scanned copy of your current student ID card, to hello@3sfarm.com
After checking the information, we will respond to your email and change your account to a student account. After receiving the confirmation email, let's recharge and enjoy the program exclusively for your account.
What is Student Pricing promotion for Group:
Bonus 20% on all recharges for each student in group with 5 students.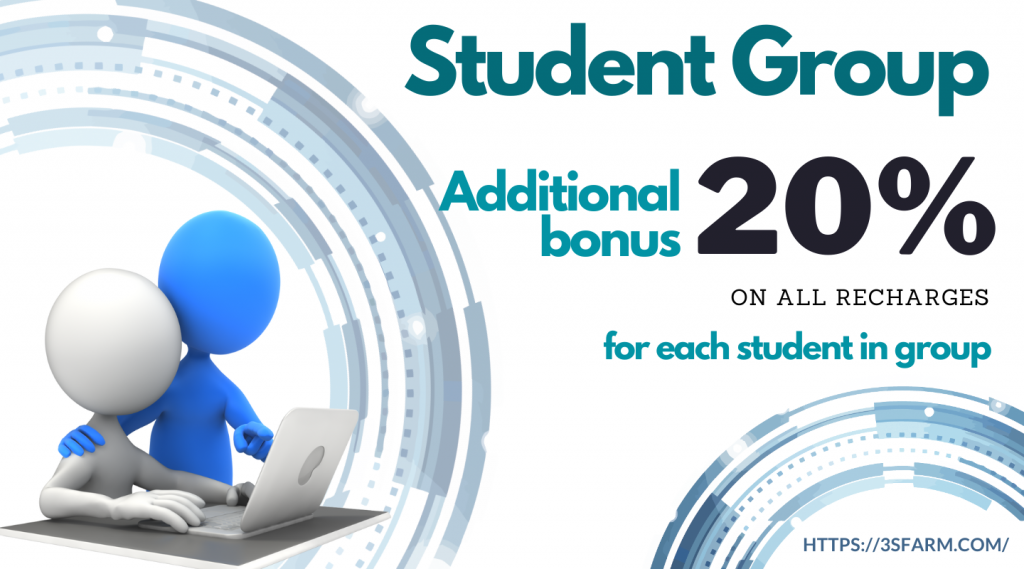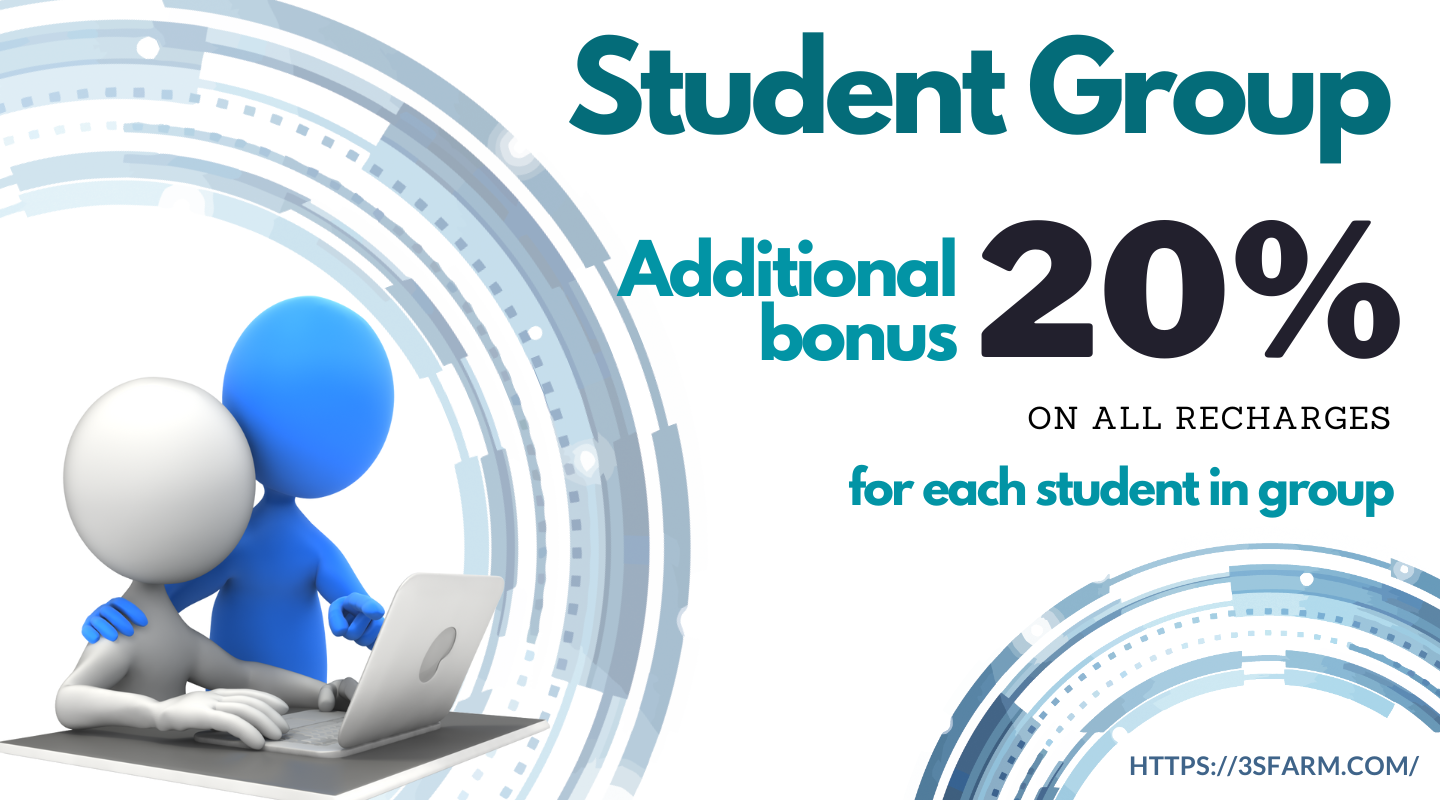 How to apply?
Fill out the application form
Each student to top up ≥ $50 within 7 days after application
Application review
Enjoy all bonus when recharge
Note:
Each student who participates in group recharging is required to recharge more than or equal to $50 within 7 days after applying, otherwise, the group recharging discount will be invalid.
Students who fail to participate in group recharging can get the Diamond Price only.
Details:
The offer is for accreditated student users only;
Each student user can participate once a year;
The offer cannot be used in conjunction with any other recharge offers
3S Cloud Render Farm reserves the right to alter, amend or add these conditions at any time without prior notice..
Register an account today to receive promotions from the 3S Farm team.
3S Cloud Render Farm is a cloud rendering service supporting Houdini and Redshift, Mantra, V-Ray, Arnold, together with other 3D creation suites with their renderers/render engines such as Blender, Cinema 4D, Maya, 3ds Max, and to be continuously updated.
What you get when rendering on 3S Cloud Render Farm:
Calculate rendering cost & time for each project before rendering
Automatically detect missing assets and errors
Automatically download render outputs with 3S Cloud Desktop and 3S Cloud console.
SPEED UP YOUR RENDERING with our CPU & GPU render farm:
6000+ powerful CPU & GPU render servers
Free preview render & a free trial for new users
Available software licenses | Absolutely confidential information
Affordable & easy to use
24/7 professional technical support