We are pleased to announce that 3S Cloud Render Farm now supports the latest version of Blender 3.5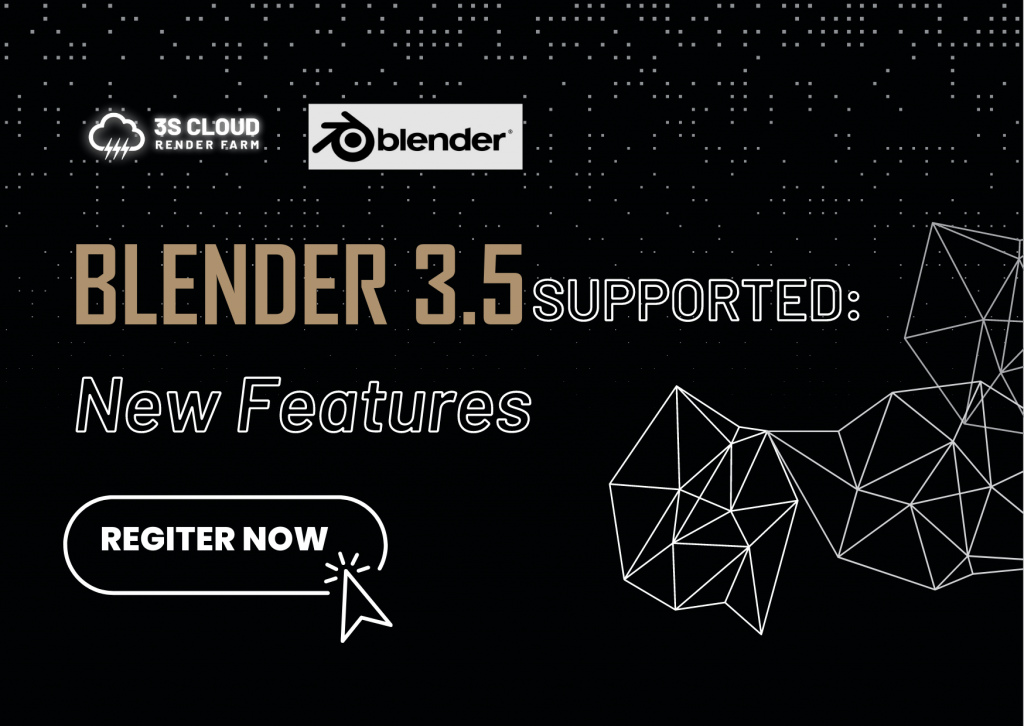 Our team of experts has worked tirelessly to ensure that all the features of Blender 3.5 are fully integrated into our platform, so you can take advantage of the latest tools and capabilities offered by this software.
Whether you are a professional artist or a hobbyist, our render farm is the perfect solution for all your rendering needs.With our state-of-the-art infrastructure and fast rendering times, you can now complete your projects faster and more efficiently than ever before.
With our affordable pricing, you can enjoy all the benefits of our services without breaking the bank. So why wait? Sign up for 3S Cloud Render Farm today and discover the power of Blender 3.5 for yourself.