The Blender Foundation has released Blender 3.4, the latest version of its open-source 3D software. In order to best serve our users, 3S Cloud Render Farm technical team has updated to the latest version Blender 3.4. New features include path guiding for faster rendering in Cycles, auto-masking options in Sculpt mode, and updates to the Geometry Nodes system. Here are the ones you need to know!
5 key features in Blender 3.4
Path guiding in Cycles
The most prominent feature in Blender 3.4 is support for path guiding in Cycles. With path guiding enabled, Cycles analyzes the distribution of light in a scene and uses that information to "guide" important light paths in the render. By prioritizing paths that interact with surfaces in the scene, path guiding improves sampling, helping renders deal with acceptable low noise levels more quickly.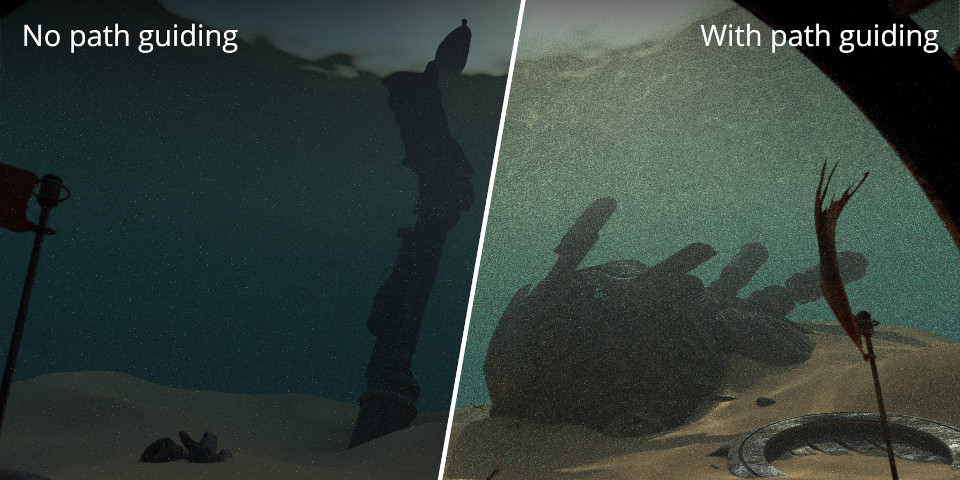 Its effects are most noticeable in scenes with complex indirect light, such as multi-echo diffusion or volumetric multi-scatter like clouds. (It can also help with simple condenser rendering as shown in the image above.) The Path guiding feature is implemented using Intel's new Open PGL and is currently only available when rendering on CPUs.

New updates to the geometry Node system
Although Blender 3.4 is not a major update for geometry nodes, it still has some important changes such as the option to use View nodes to preview the output of the structure tree in the viewport. This will make the node network debugging process more intuitive.
Another update is the option to retrieve properties of entities created by geometry nodes. That makes it possible to use entities in more creative ways, like real-time flame effects based on sprites. Blender 3.4 also includes new node sets for retrieving topology information for meshes and curves, which, along with Distribute Points in Volumes, create points inside volume meshes.
Auto-masking options in Sculpt mode
The auto-masking options in Blender's Sculpt mode have been extended in Blender 3.4. This option provides new ways to mask parts of the model's surface making 3D sculpting/drawing easier.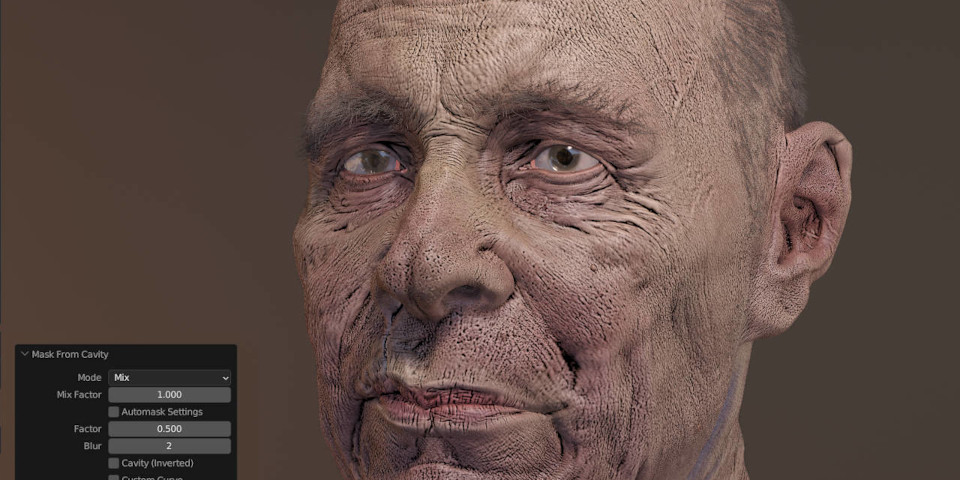 Users can now automatically create cavity masks for sculptures. For example, instead of drawing manually, the image above is using a mask to draw the pores on the face. Users can fine-tune the result through controls to invert or fade the mask, or change its blend mode. You can also mask a sculpt by viewport, drawing only the parts of the surface that are visible from a certain direction.
New UV relax brush based on geometry
There are a lot of updates to Blender's UV tools, the biggest being a new geometry-based relax brush mode. The Relax brush makes the UVs more closely adhere to the model's shape, which improves the quality of the UV mapping. Also this update includes new options for packing UV, adjusting UV islands and customizing background mesh in Blender's UV editor.

New Storypencil Add-on to create storyboards
In addition to the core features inside the software, Blender 3.4 also has a new storyboard add-on, Storypencil. This add-on was developed by the same team responsible for Blender's 2D Grease Pencil animation toolkit and has been tested in production. While users can create an animated storyboard with Grease Pencil, Storypencil links to Blender's Video Sequence Editor, making it much easier to rearrange footage. Storypencil exports both image and video sequences, allowing animation or static storyboards to be created.
A little bonus for motion graphic artists:
There are quite a few changes to the way Blender handles fonts in the 3.4 update. The two existing fonts have been replaced by a series of new fonts to increase the range of languages. Blender now supports 44 of the most commonly used languages worldwide, and adds new symbols and symbols. In addition, font thumbnails are also improved, showing the cursor when editing 3D text objects in the viewport. For motion graphics artists or anyone who works with text, this is a really useful feature.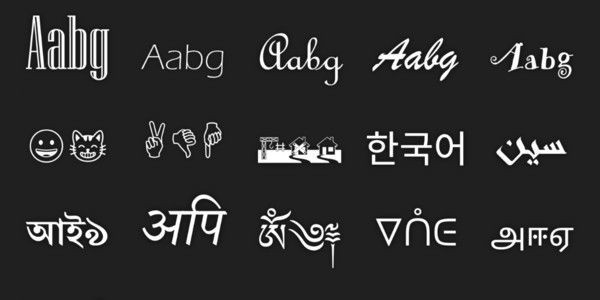 Blender 3.4 is currently available for Windows 8.1+, macOS 10.13+, and Linux. Free download here. Learn about online rendering services for Blender with 3S Cloud Render Farm now!
Updating your software to Blender 3.4 now to create an impressive graphics project. Then render it on 3S Cloud Render Farm to show your idea to the world. 3S Cloud Render Farm currently supports popular 3D software packages such as Blender, Houdini, Cinema 4D, Maya, 3ds Max, Cycles, Eevee, LuxCoreRender, VRay, Arnold, Corona, Redshift, Octane, Mantra…