In the constantly evolving visual effects industry, keeping up with the latest trends is essential. Sparta VFX Studio, a top player in the field, recently partnered with 3S Cloud Render Farm for their project, "AWC 2021". With a need for realistic 3D scenes, the collaboration between these two giants resulted in an impressive final product. In this blog post, we'll explore the journey of Sparta VFX Studio and 3S Cloud Render Farm; as they brought the AWC 2021 project to life.
AWC 2021 Project Overview
AWC 2021 is an ambitious collaboration between two talented artists, Suboi and Gavin.D, demanding high-quality VFX to captivate audiences and create a memorable visual experience. Sparta VFX, under the direction of Ung Duy Kien, was entrusted with delivering the VFX support needed to make AWC 2021 a resounding success.
The Rendering Challenges Faced by Sparta VFX
Sparta VFX encountered several issues while searching for a suitable rendering solution, including:
a. Tight Deadlines: AWC 2021 demanded timely delivery without compromising the quality of the VFX.
b. Reliability: The studio needed a rendering service they could trust to handle their project efficiently.
c. User-friendly Platform: An intuitive and easy-to-use interface was essential for managing and monitoring the rendering process.
The Decision to Choose 3S Cloud Render Farm
To achieve their goal, Sparta VFX Studio needed powerful rendering capabilities. So, they turned to 3S Cloud Render Farm, a top trend in the industry, for their state-of-the-art rendering services. This partnership allowed Sparta VFX Studio to create the high-quality 3D scenes essential for the project.
After careful consideration, Sparta VFX opted for 3S Cloud Render Farm due to its:
a. Scalability: Our render farm offers the processing power and capacity required for high-quality rendering, so allowing studios to scale up or down as needed.
b. User-friendly Interface: The 3S Cloud Render Farm platform is designed to be intuitive and easy to use, enabling Sparta VFX to manage and monitor their renders effectively.
c. Competitive Pricing: Our affordable pricing model allowed Sparta VFX to stay within budget while still receiving top-tier rendering services.
d. Outstanding Customer Support: Our 24/7 customer support team is always ready to assist with any questions or concerns during the rendering process.
Seamless Integration and Rendering Process
The key to the success of the AWC 2021 project was the seamless collaboration between Sparta VFX Studio and 3S Cloud Render Farm. So, with constant communication and efficient workflows, the teams worked together to ensure the project's progress, meeting all deadlines and producing impressive results.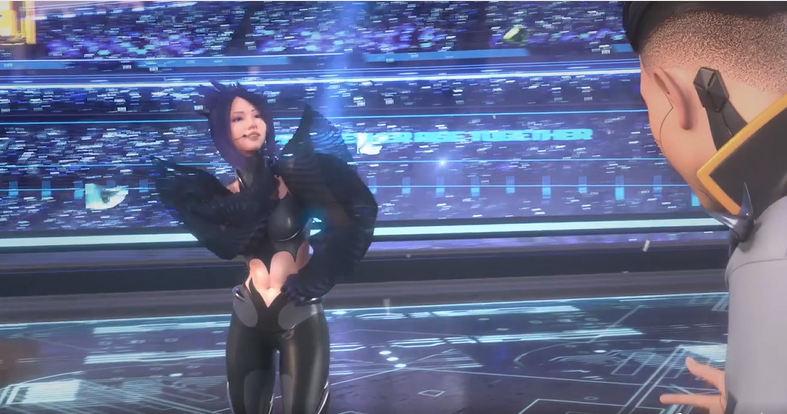 With 3S Cloud Render Farm, Sparta VFX was able to quickly upload their project files and initiate the rendering process. Our platform's user-friendly interface allowed the studio to monitor the progress of their renders in real-time, make adjustments as needed; and receive automatic notifications when rendering was complete.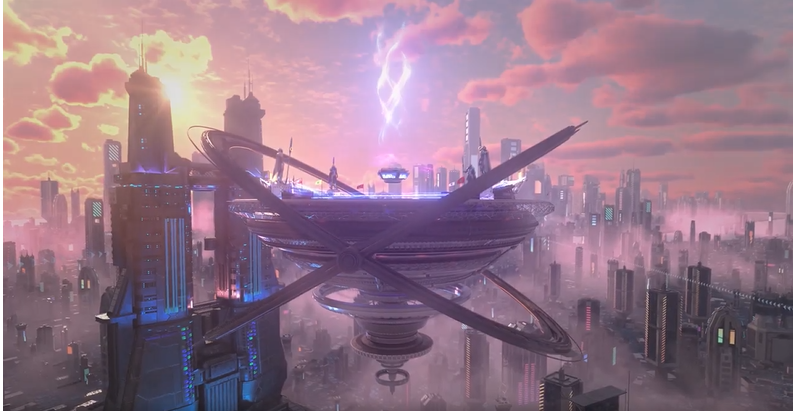 The Outcome: Beautiful Effects, Flexibility, and Success
As a result of the joint expertise and hard work of Sparta VFX Studio and 3S Cloud Render Farm, the AWC 2021 project reached its conclusion with a stunning array of visual effects. By showcasing exceptional adaptability in the use of human effects and seamlessly integrating them into the overall visuals; the project earned widespread praise and recognition, solidifying its status as a triumphant endeavor.
The successful collaboration and synergy between Sparta VFX Studio and 3S Cloud Render Farm played a pivotal role in achieving these outstanding outcomes, which stand as a testament to the power of such a dynamic partnership.
The Future of Sparta VFX and 3S Cloud Render Farm Partnership
The collaboration between Sparta VFX and 3S Cloud Render Farm has proven to be a winning combination. Our rendering services enabled Sparta VFX to focus on their artistic goals while we managed the technical aspects of the rendering process. Besides, we are proud to have played a role in the success of AWC 2021; so and look forward to fostering a long-lasting partnership with Sparta VFX.
As the VFX industry continues to evolve, so will the rendering solutions offered by 3S Cloud Render Farm. We are committed to providing the most advanced, efficient; and user-friendly rendering services to support the creative vision of studios like Sparta VFX.
Conclusion
This case study demonstrates the power of a successful partnership between a VFX studio and a reliable render farm. By choosing 3S Cloud Render Farm, Sparta VFX was able to meet tight deadlines; and deliver stunning visuals for the ambitious AWC 2021 project. Our rendering services have helped countless studios achieve their creative goals while staying on time and within budget.
If your studio is in need of a dependable, efficient, and user-friendly render farm for your next VFX project, consider partnering with 3S Cloud Render Farm. Our platform can support your studio's rendering needs and help you bring your creative vision to life. So, contact us today to learn more about our services and how we can help you succeed in the world of VFX.