In case there are issues with your render jobs on 3S Cloud Render Farm, you can get & check event logs to detect them yourself.
Step 1. Click "View Details"
Step 2. Click "Get log"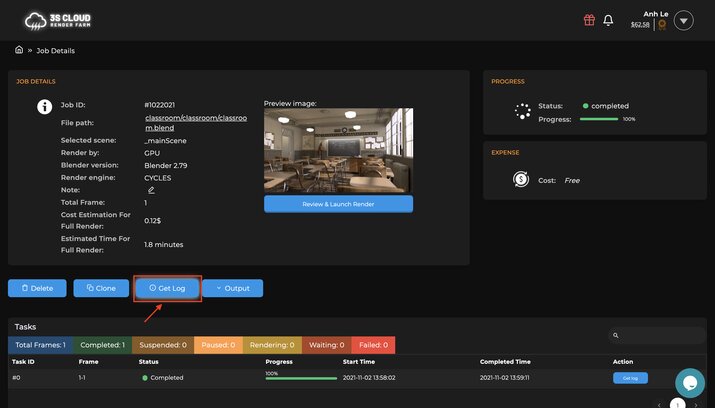 Don't hesitate to contact us with any issues. We are pleased to assist you.
See more details in our sidebar.
3S Cloud Render Farm currently supports Blender, Houdini, Cinema 4D, Maya, 3ds Max.
Your Satisfaction – Our Inspiration