In order that users can manage budgets for projects rendered on our render farm, we integrate the tool for budget management into our system.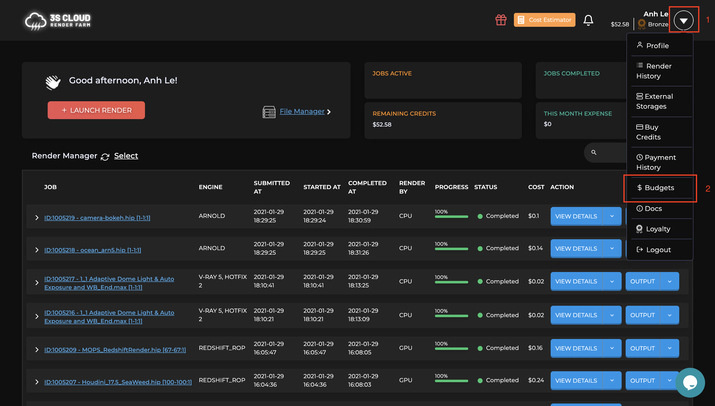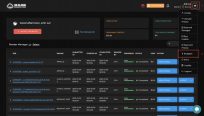 Set your budget
Name: Name your budget: Project A
Amount: How much you want to set for the budget: $100
Behavior: Select the action applied when the cost of your project is about to exceed the budget.

Send notification to your email
Send notification and pause active jobs

Email: Enter the email address you want to get notifications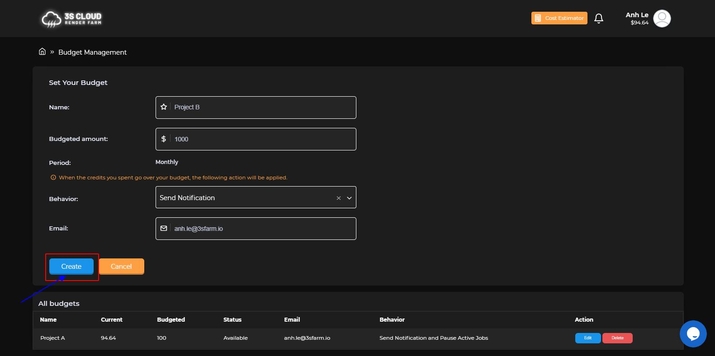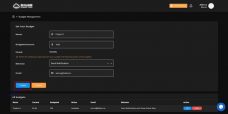 Submit the budget

Click the Create button to submit the budget.

Edit or delete the budget

If any budget is no longer suitable for your plan, you can edit or delete it.


3S Cloud Render Farm currently supports Blender, Houdini, Cinema 4D, Maya, 3ds Max.
If you have more questions, do not hesitate to contact 3S for further support.