Tree library Botaniq addon is an ever-expanding library of optimized & realistic 3D vegetation – mostly trees and grass. This article will show you how to upload projects using Botaniq addon to 3S Cloud Render Farm.
Remember that after this the scene will be much bigger as everything is in it even the geometry. You might want to save the new .blend as _PACKED.blend and send that to our render farm while reverting to the non-packed version later.
When you use Make Local, all the linked geometry+material collections are made Local. So your file size inflates, let's say from 230 MB to 800 MB depending on how many different assets you had in the scene.
Select all linked collections (all botaniq assets) and make them Local by going into Objects > Relations > Make Local > All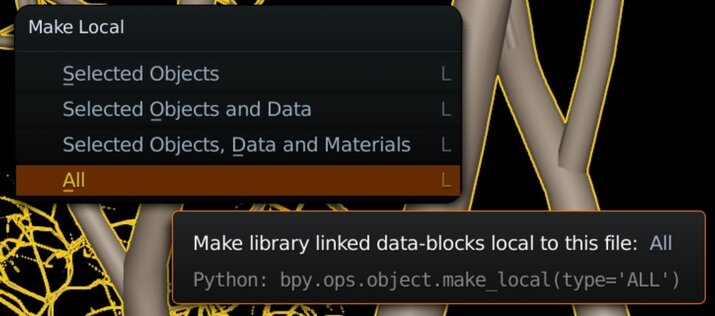 Then you Pack All into .blend as usual.
After that, you can upload projects using Botaniq Addon to our render farm!
See more instruction for Botaniq – Blender 3.0
Don't hesitate to contact us with any issues. We are pleased to assist you.
3S Cloud Render Farm currently supports Blender, Houdini, Cinema 4D, Maya, 3ds Max.