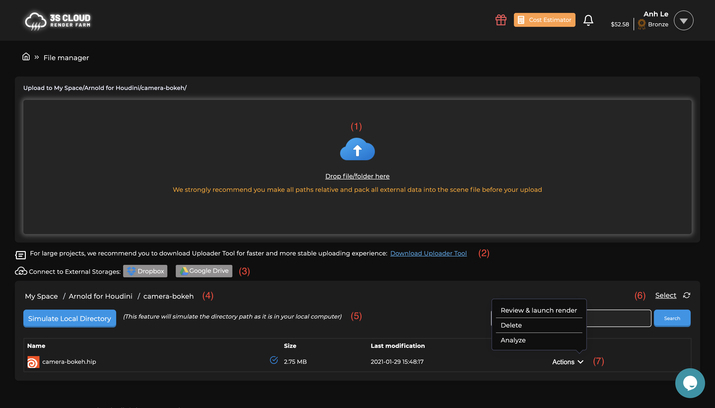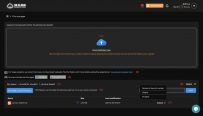 Space to upload files/folders

Click to upload, or
Drag & drop files/folders here.

Download 3S Cloud Desktop

For large projects, we recommend you to download 3S Cloud Desktop for a faster and more stable uploading experience

Connect to External Storages: Google Drive or Dropbox
Directory structure: My Space / Blender 2.79 / splash279

Click on "My Space" or "Blender 2.79" if you want to go back to the parent directory.

Simulate Local Directory: is to simulate the directory path as it is in your local computer
Select: is to select an action for many files/ folders.
Blue-mark: files are analyzed automatically
Actions:

Review & launch render: review the scene file and submit a job.
Delete: delete your file/folder.
Analyze: check missing assets and view logs of scene files before rendering.
3S Cloud Render Farm currently supports Blender, Houdini, Cinema 4D, Maya, 3ds Max.
If you have more questions, do not hesitate to contact 3S for further support.